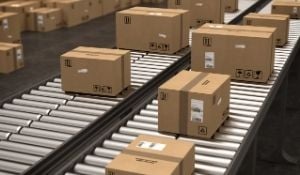 In every industry, there are established rules and guidelines that outline different elements. For example, each industry has guidelines requiring what information a barcode must include. In addition to those guidelines developed by the industry, there are also GS1 logistic labeling guidelines that must be followed. It is important to note that all of this is done to ensure safety and security for all products being bought and sold between businesses and consumers.
Continue reading the material below for an intro to GS1 label requirements and to see if it matters to you. Not only do we provide an overview of the rules, but we also recommend the best practices and strategies as well. Our hope is that you are able to successfully follow these guidelines and implement them to the best of your ability after reading this article.
What Is The GS1 System?
Before we dive right into the GS1 label requirements, we want to do our part to #Keepingcodingsimple by explaining more in-depth what exactly the GS1 system is. Basically, the GS1 system is the most commonly used supply chain barcode system. This supply chain barcode system offers a standard to help provide a physical identification.
The guidelines that we are going to go over better help identify how to physically use and implement the logistic units in the GS1 label. It is important to note that these requirements are used and implemented around the world.
Definition of Logistic Unit
The term logistic unit is extremely important in regard to this topic. To further define the term, a logistic unit is an item of any composition established for transport or storage which needs to be managed throughout the supply chain. There are many forms of logistic units, ranging from a single box containing a number of products to a pallet consisting of multiple products.
Labeling Logistic Units
The main point of the guidelines is to solidify the specifications that everybody who uses this system should follow in regard to labeling logistic units. The goal of labeling these logistic units is that it will allow for industries, companies, businesses, and more to trace and track their products and items throughout the supply chain. Users define these logistic units uniquely so that they can track the products separately.
It is important to note that each logistic unit must have a serial number. The serial numbers in this scenario are referred to as a Serial Shipping Container Code, or an SSCC. Scanning this specific code on each logistic unit will allow for the physical movement with the business messages that refer to them. This allows individual units to use this code for a wide range of applications. In addition to the SSCC, other information can be included in the GS1 Logistic Label as well.
Labeling Trade Items
Items that fall under this category include but are not limited to cartons and outer cases. When barcodes are used on the trade items for labeling purposes, most include a GTIN, or Global Trade Item Number. It is important to note that if the barcode does not contain an SSCC, it will not be considered a GS1 logistic label.
Format of Data
With everyone following the same requirements, they must also adhere to certain formats. This is done so that everybody knows the information that is being shared or communicated. Some of these application identifiers are outlined below:
How to indicate the allowed characters:

N = Numeric digit

X = Any character

How to indicate the length:

Nn = Exact number of digits

N..n = Maximum number of digits

X..n = Maximum number of characters
It is important to note that these are not all of the rules in regard to formatting the data, but simply the basics.
Two Layout Options
There are two basic forms of the GS1 logistics label. The first applies if the information is to be used by people. This specific label contains an interpretation of the data encoded in the barcodes which is easily legible so that the individuals reading it can understand the information. The second layout option is a barcode. Barcodes are designed and optimized for data capture by a machine or scanner.
Why It Matters To You
Products and items are shipped around the world every day. You order something online and you expect it to get to you promptly, correct? These GS1 logistic labels allow for that to happen efficiently and smoothly. They provide clarity for industries all over the world to communicate the important and necessary information that consumers need to know about products. Really, shipping and tracking would be a mess without these guidelines and requirements.
All this information gives you a solid foundation and understanding of the GS1 system. Not only does it explain what it is, but it also explains the basics of how it works. It is our hope that you now have a little more insight into GS1 label requirements and if they matter to you. And while we do note that it is complicated and you do need to educate yourself if your business or profession is going to be using this system, starting here with this information is a good beginning.
It is important to note that with any type of label or barcode, the quality really does matter. None of the information that is identified in the label or barcode means anything if the individual or scanner cannot read or retrieve the necessary information. That is where we come in! The type of printer you need to print quality barcodes and labels depends on your business and what type of products you need to label. We can help provide you with the perfect option!
Here at Sneed Coding Inc. we can show you the high-quality coding and marking printers we have available for purchase to help you narrow down your search. It is our hope that you find our products to be the best fit for your needs. Take a look at these products online on our website or call to speak with a professional today. We want to do our part to help you follow the GS1 guidelines.