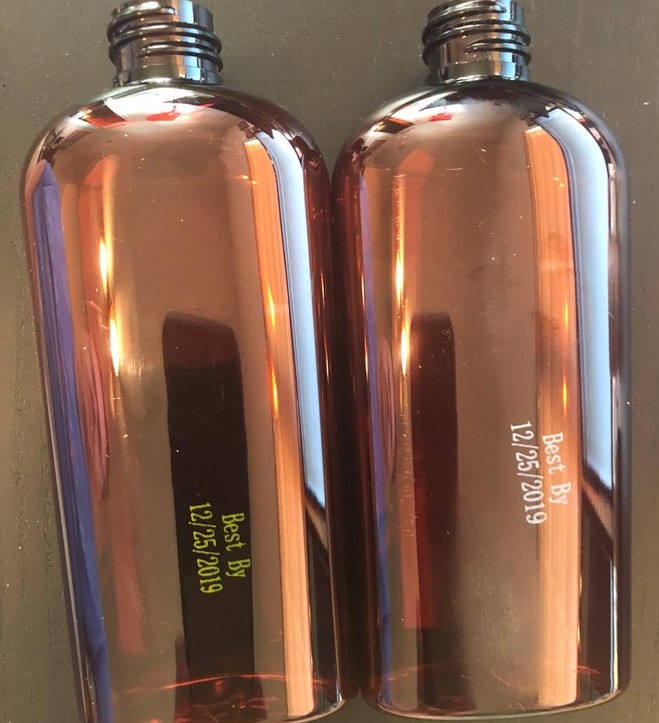 Originally published on LinkedIn on May 10, 2019.
I've been back in the coding and marking industry for a little less than a year now and it's been a thrill to be back. There were a lot of significant developments within thermal inkjet (TIJ) technology during my hiatus from the industry. The solvent based, fast drying inks were improved drastically on three main fronts - darkness, dry time and decap time (the amount of time the print head can be exposed before drying). I was blown away by all of these improvements.
As if those improvements for a general purpose black ink weren't significant enough, there were now bright white and yellow inks available for non porous (glass, plastic, metal, etc) printing. These two inks are easily in the running as the most significant developments for inkjet coding and marking within the past decade.
Prior to the introduction of these colored inks for TIJ printers, the only option most manufacturers had for printing a bright colored code was continuous inkjet printers. Beyond that, a special model of continuous inkjet printer is needed as the white and yellow inks contain heavy pigments which settle in the ink solution over time. These upgraded "pigmented" continuous inkjet printers for colored inks have additional components to agitate or stir the ink periodically to prevent the pigments from settling out.
These special pigmented ink model continuous inkjet printers cost anywhere from $10-20,000 per system. Additionally, there are installation charges and normally a service contract ranging from $200-500 per month depending on the OEM (Videojet®, Domino®, Markem-Imaje®, Linx®, Hitachi®, etc). These printers require routine maintenance and service to ensure optimum performance reducing the operational efficiency and further increasing the total cost of ownership.
All of this excess cost, time and downtime can now be eliminated with the advent of white and yellow inks for TIJ coding printers. Manufacturers can now spend less than $2,000 for a colored ink coding printer that not only prints one color, but can easily switch colors within 30 seconds! Three years ago this was unheard of!
I have witnessed firsthand numerous occasions where craft food manufacturers, co-packers, e-liquids producers, craft breweries and wineries are able to take advantage of the flexibility of this technology when limiting capital expense during a growth period is critical for the business. They now have an option that is affordable, easy to use and reliable. The printer delivers a drastic increase in efficiency with a low total cost of ownership.
Have you tried struggled with your current color inkjet coding printer? Have you been in search of a low cost and zero maintenance colored ink coding solution? Call us today!