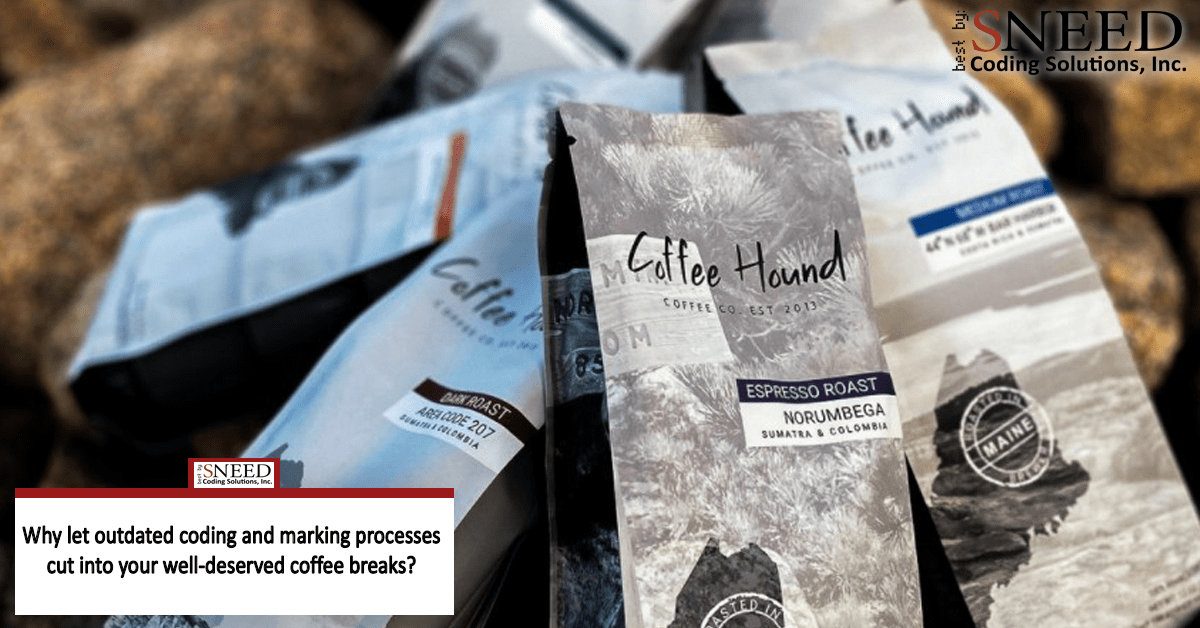 Are You Looking for a Printer That Can Add Lot Codes Before You Can Even Finish Brewing a Cup of Coffee?
What is Coffee Hound Coffee Co.?
What better way to start off, continue, and end off the day than with a cup of coffee; not only does it get most of us through the day, but it brings us to life in a way. Let's face it, those early days and long nights can be tough to get through and yet once you have that first cup, or cups (who are we to judge), of coffee it just feels like everything is going to get done and be okay.