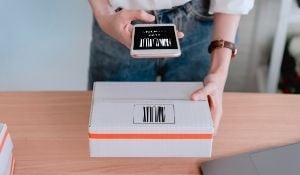 It doesn't matter where you are in the world, one should be able to scan a barcode and retrieve the information in it. The reason this is possible is because all barcodes follow ANSI/ISO criteria that dictates and regulates the barcode's formatting to allow it to provide the right information. In addition to the ANSI/ISO criteria, there's also different measures and expectations set in place to ensure the barcode is good quality. If a business or company doesn't properly follow these guidelines and or expectations, it can cause many issues and problems to occur. For more information that outlines exactly what the barcode print quality parameters are, you've come to the right site. Continue reading here for the inside scoop on anything and everything barcode quality related.
Why Is Barcode Quality Important?
Simply put, the barcode contains a large amount of highly important information regarding the product. Barcodes can include the following information:
Price and weight of product

Date of manufacturing

Date of expiration

Name of manufacturing company

And much more!
Many barcodes also include additional information depending on the product and industry. After looking at these four pieces of information always included in a barcode, one could understand how important it would be to certain products for the barcode to be accessed.
Follow the Regulations
If one doesn't follow set regulations, it can be hurtful and damaging to the individual product and the company. Guidelines and regulations are set in place for barcodes to ensure all the necessary information moves with the product. If you don't follow these rules and regulations, the quality of the barcode and product diminishes.
You can ensure your company and business have high quality barcodes simply by educating yourself and your team. Everybody that comes in contact with the barcode and the product should have a solid idea of the elements they should retrieve from the barcode. It should be a red flag if it doesn't contain that information. The more people you educate on this, the more they can identify if the barcode isn't meeting regulations and therefore isn't a quality barcode.
Use the Correct Materials and Equipment
Using incorrect materials and equipment can directly produce a poor-quality barcode. For example, if you use a printer that cannot properly print a high-quality, scannable barcode, it's useless. You need to be able to retrieve the necessary information from the barcode, but if someone is unable to due to its poor quality, you have a big problem on your hands.
You need to ensure you're producing high-quality barcodes. Using the correct materials and equipment will allow you to do just that. With a premium printer that uses the correct barcode materials, you'll encounter very few quality issues.
Check Location of Barcode
Depending on the product, barcode location matters. This parameter is extremely important and could be damaging if you don't prioritize it. You don't want to print the barcode on an area of the product you can't easily access or read. For example, if you're printing a barcode onto a beverage bottle, you'll want to ensure it's not only accessible, but also on a smooth section. Printing it on a rough or rigid part of the bottle could cause the barcode to be illegible and unworkable.
In your supply chain, make you have an individual or a station dedicated to meeting the location parameter. This way, if there's a shift in the chain that causes the products to have incorrectly-stamped barcodes, you can remedy it immediately—saving you money and time.
Double Check Information
Always make sure a barcode's information is correct. Having the wrong information could be hurtful to not only that batch of products, but to your whole company. You don't want to provide associated individuals—whether they're sellers or consumers—with incorrect information. Not only could that be harmful to your company and your brand, but also to the person who'll eventually use the product.
Have a Back Up Plan
You should always have a plan in case errors or issues occur. You don't want a barcode to be ruined during production and stop everything to redo it. That's just silly! Do your research and find the best option to keep your production line going while also fixing your problem. For example, if you purchase an industrial inkjet printer you can print the new and working barcode and place it in the correct location yourself. There are easy and simple ways to fix the barcode quality without shutting down your whole production line, so make sure to do your research!
In addition, being cautious and thorough can help you reach the barcode print quality parameters. You should share these parameters and their importance with your employees on the supply chain. Doing so can allow for them to understanding the reasoning behind regulations and what's expected of them, hopefully resulting in less errors occurring.
As a business owner, you should identify missing or overlooked parameters in your production line. If there are some, do what you can to ensure all the parameters are being met and the quality of your product's barcodes is maintained. For instance, if your printers fail, you can reach out to us here at Sneed Coding Inc. to look at our options. We can provide you with professional advice, as well as multiple options for printing equipment. Call or visit our website today. We promise we will help you #keepcodingsimple!