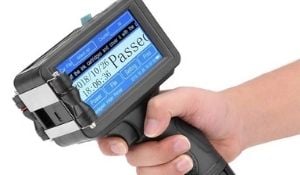 No matter what business or industry you're in, you're going to face challenges. However, there are always things you can do to deal with those challenges. An example of how you can prepare for packaging challenges in particular is buying and using a portable handheld printer. For further explanation on how a portable handheld printer can solve repackaging challenges, continue reading below.
Repackaging Challenges
Numerous challenges can present themselves when you're packaging products. Whether your product is simply packaged incorrectly, the information the packaging contains is wrong, or the packaging is poor quality—you need to fix these issues. No business wants to send out products and cause more issues because the item wasn't properly packaged. Identifying these challenges and how you can fix them before sending the product on to the next step of the supply chain is a must.
Works Efficiently and Strategically
Using a portable handheld printer will provide an efficient and strategic way to deal with all the challenges that could possibly occur during packaging. In some instances, it has the potential to eliminate the need to repackage products at all since you are able to simply print missing information on the fly. This is because a handheld printer is accessible and because you can move it to where you need it. It allows you to fix any package coding problems on-site. If you don't have a portable handheld printer, you may have to run your products back through the entire packaging process to reprint the packaging and repackage the products correctly.
Easy and Simple To Use
We always want to #keepcodingsimple and easy, and a portable handheld printer is the way to do it. Anybody can use this printer, which prevents any slowdowns during your packaging process. Anybody can use a handheld printer at any time to fix the problem at hand. Not having to slow down your line or stop it altogether will save you money as well!
Identifying how a handheld printer can solve repackaging challenges has hopefully outlined how beneficial this piece of equipment can truly be. Decide that you're going to make repackaging easy for your business and visit our website to purchase one today!