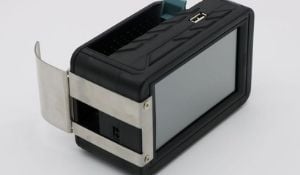 Business owners armed with a full grasp on how to choose lot coding equipment will avoid many of the pitfalls and mistakes people make when they enter into the process with only a basic understanding. By reviewing the information in this article and doing more research, you'll quickly pick up the language and way of thinking needed to choose lot coding equipment.
Compare Your Operation To Your Options
As a business owner or operator, you should have some idea of the project's scope. How many batches need to be marked? How many units in each batch? What material will be used for the packaging? Will you always leave the batch number at the same spot, or will it vary based on the batch? As you shop for your coding equipment, be very aware of what jobs the tools will perform. This will help guide your decision-making.
Inkjet or Laser?
Deciding which industrial inkjet printer to purchase is one of the most consequential decisions you make when setting up your coding system. Inkjet printers are more versatile, as they can print in color on wet or uneven surfaces. They create larger characters and are applicable to porous materials.
Inline or Handheld?
This decision is entirely based on the scope of the coding project. Inline coders continuously mark codes on a repetitive assembly line, while handheld coders, as the name suggests, can mark packages by manually applying a handheld printing device to the package.
Handheld coders are a great option for small operations that have a limited number of items. They tend to produce better prints because they are overseen by an individual. For larger operations, inline coders are the preferred choice. Inline printers can code more products much more quickly, though business owners who use these systems sacrifice a bit on quality.
Variable or Static?
If you have only one set of numbers that need to go on every package, static coders are what you are looking for. But if you want customization or personalization, variable coding is the better option. Variable coders can produce different content on every copy without stopping for adjustments. In that way, variable coders aren't just a good deal for batch coding, but serial numbers and custom barcodes as well.
It can be difficult to know how to choose lot coding equipment, but thankfully there are many resources online and elsewhere to give you some guidance. Our team likes to #KeepCodingSimple, and we're here to help too. Reach out to us today with any questions you have.