American vapor company received a continuous inkjet printer with their packaging equipment
Darrell Suriff, owner of American Vapor Company in Austin, was one of Bryan's first customers when he started the business in early 2018 and he's been one of our most valued partners ever since. He initially reached out to us when the continuous inkjet printer that came with his new package filling equipment failed on delivery. They were unable to get the printer set up to print consistently without constant down time for reconfiguration. In fact, one day it started randomly spraying ink all over their production floor.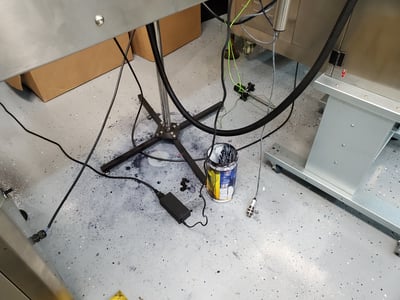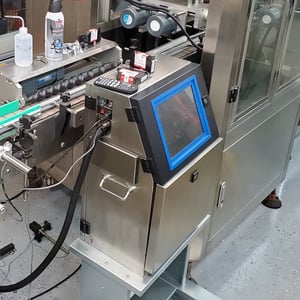 It didn't take long before Darrell realized that the continuous inkjet printer was not the right technology and equipment for their production requirements. After a quick search online, Darrell found our website and contacted Bryan for assistance. They discussed the printing requirements for his operation - the type of packaging, his production line speed, ink dry time and adhesion requirements.
Bryan quickly realized that thermal inkjet technology would be a great fit for Darrell and directed him towards our collection of customer videos on our YouTube channel. Once he saw the videos, Darrell agreed that this would be a much better solution for his coding requirements and purchased his first printer in the summer of 2018.
Since the initial purchase, we have continued working with Darrell as his production has ramped up and his company continues year over year growth. They have since purchased the Meenjet MX1 printers as they needed to code with colored inks and the Meenjet M6 Handheld printers for their case coding in the warehouse. He has also kept a close eye on our Handjet EBS 260 printer for future needs.
Darrell loves the simplicity of the thermal inkjet coding printers and so does his production team. He intends to install additional Meenjet printers as needed in his new 18,000 square foot facility opening January 2020 as growth continues.
This is how we help customers #KeepCodingSimple. Let us know if you have similar struggles with your continuous inkjet printers and are interested in learning more about what thermal inkjet coding printers can do for your production efficiency.