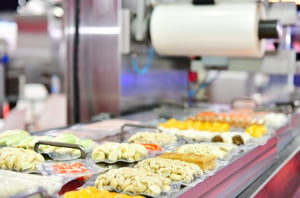 Every business looks for ways to save money. If you're looking for ways to save money regarding your product packaging, you've come to the right place. Not only do we have tips for reducing product packaging prices, but we have advice that will change the game for your business altogether. Read now; before you know it, you'll see all the benefits of these tips for yourself.
Automate What You Can
Nowadays you can use automation in numerous ways, including product packaging. Spending the initial money to automate your product's packaging process might seem like a high cost— however, over time you will see a huge reduction of costs from doing this. Automation is the way of the world now, so jump on the bandwagon.
Optimize Your Product Packaging Procedures
Having an efficient and solid product packaging process is instrumental to your business. Not having this can cost you more money than you realize, as well as cause other problems and issues. Make sure you have the right equipment to complete the job.
Another way to improve your poor procedures is to anticipate errors and issues. Doing so will allow you to find solutions to small problems and allow for smooth and fast repair. An example of this is making sure you have a handheld portable printer on hand to reprint any coding or marking mistakes as soon as you identify them. If you ignore this it will result in you redoing the product packaging process again, ultimately costing you more money.
Get the Packaging Just Right
There's no need for excess packaging or spending money on things you don't need. Do your research and find the best packaging material, as well as the most efficient way to package. Research might seem like extra work, but it'll be worth it when you're saving money in the end.
We want to help you #KeepCodingSimple and reduce your packaging prices. Hopefully, these tips for reducing product packaging prices help. In addition to this advice we shared with you, we also have products and equipment available for your to purchase. Take a look at our inventory today and see if any of our printers are right for your packaging production line.