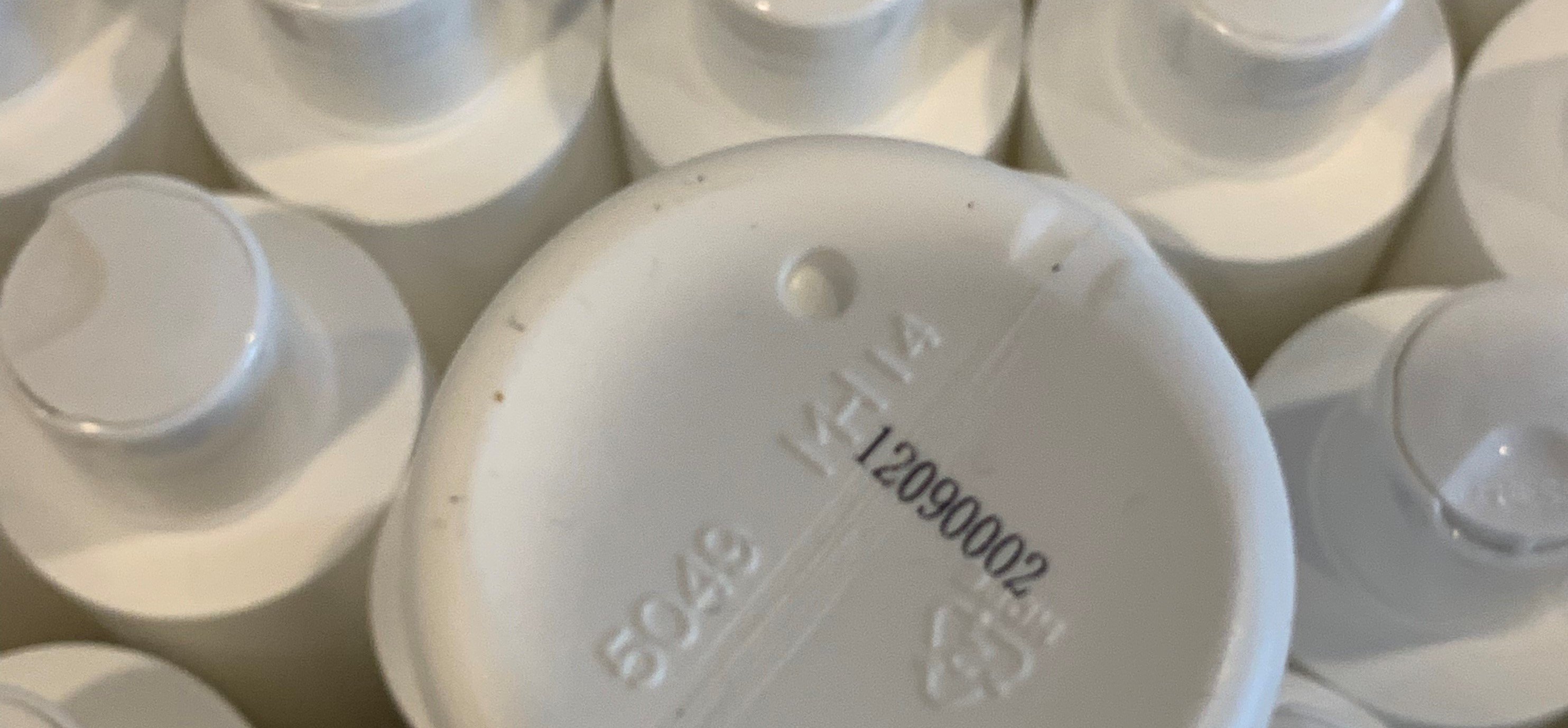 Last month, we were contacted by Mosie Abadi, Vice President at Georgette Klinger Skin Care, who needed to start coding on the bottom of his PET bottles. He was eager to implement a thermal inkjet printing solution due to the affordability and ease of use.
However, thermal inkjet has a significant obstacle when printing with the print head pointed straight up. Ironically, the limitation actually stems from what makes the technology so attractive in the first place. Thermal inkjet coding printers are maintenance free because the print head is located inside the ink cartridge eliminating additional components such as a pump to drive ink to the print head.
It is the lack of this pump that limits the technology's success for bottom coding applications. The ink flows to the print head from a capillary induced gravity flow inside the thermal inkjet cartridge. This means the ink cartridge can only deliver approximately 50% of the ink volume to the print head in the up orientation before it is unable to overcome the force of gravity.
We had several in depth discussions with Mosie on this limitation to ensure he still wanted to proceed with a thermal inkjet coding printer. Based on approximate print volumes of approximately 2.5-3 million characters per cartridge at a 2.7mm font height, Mosie knew he could still get north of 1.25 million characters per cartridge in the up orientation. He also determined he would be able to use the remainder of the ink cartridge in a downward print position for other product lines.
Mosie introduced us to the supplier, Deitz Co., of his bottom coding conveyor (also known as a hugger belt conveyor or side belt conveyor) to determine if the printer would fit properly. I had several discussions with their Customer Relationship Manager, Wayde Weisleder, as this was their first time installing a thermal inkjet coding printer with their equipment - all previous integrations were with continuous inkjet printers.
Mosie purchased the SNEED-JET Printer and shipped it to the Deitz Co. facility aiming to use our 30 day performance guarantee window for the Deitz team (including engineer, Kevin Johnson, and owner, John Deitz) to install it on the conveyor and ensure it would fit properly. Once completed, the system was delivered to Mosie and he arranged a printer introduction call with Charles Collins to assist with final spec-in of the system settings. The combined printer and conveyor solution has been running in production since and can be seen in the video below.
Are you looking for a turn key bottom coding solution? Have you considered thermal inkjet technology for this application? Would you like to learn more or do you have questions? Contact us today and we'd be happy to learn more about your operation.